Payroc
Payroc LLC and its affiliates ("Payroc"), a leading merchant acquirer and global payment processing organization, announced that it has acquired Strategic Payment Systems, Inc. ("SPS") Canton, MA.
Jon Stevens, the President of SPS shared "we have always been an aggressive and forward-looking payments company and we were looking for a partner with likeminded objectives. Payroc's full-service payments technology and acquiring platform is ideally suited to navigate SPS into the high-growth world of integrated payments, payment facilitation and international processing, while delivering all our sales partners and merchants fundamental and reliable core payment processing solutions. Jon's partner and co-founder Rick Pylant, CEO and past ETA Board Member and President continued, "the technology and product capabilities of Payroc of course checked all the boxes, but, it still comes down to people. Our long-term relationship with the Payroc team, especially Jim Oberman and Joe Natoli, goes back over 20 years. We have always valued our business relationship and friendship, and now look forward to being partners in our future success."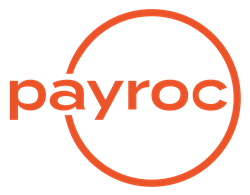 Want updates like this delivered weekly?
TransactionWatch is a weekly newsletter covering the most important and relevant merchant acquiring M&A activity. This first-of-its-kind newsletter was developed for the world's cutting-edge payments executives. See an example edition.
How Do I Sign Up?
Click here to visit the TransactionWatch landing page and complete the subscription form. You will receive a confirmation email and begin to receive TransactionWatch every Friday.